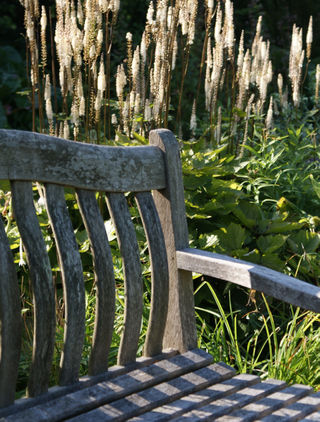 Today I have been going through some of the pictures that I have taken since getting my new digital SLR. I count as a very occasional photographer. I like the idea, and sometimes the muse strikes. And photos do make the strangest connections sometimes.
In reviewing this photo of a park bench, for example, I was taken back to my high school days and my role as team member, sub editor and then editor of the yearbook. Its something I haven't thought about for years, yet really was a formative experience.
Digital photography has changed the picture experience. First, the possibility to edit and post process the image really changes and makes plastic the experience. Second, the way that the internet has changed the publishing environment makes some really great photos and photographers available. I want searching for a couple of extra photos for a website recently and came across a real treasure trove of photos that had been taken by really talented people and made available. Third, it has changed the way people can make use of content and repackage photos for their own purposes. If you are trying to make a living out of photography, all these amateurs publishing their stuff makes it more difficult. But it also shows how much talent there is out there.
But what hasn't changed is the power of pictures to really create an emotional context for both memory of events, but also evoking something to people who weren't there. And now the publishing platforms mean that you can see all the talent out there. Some great photographers, some great emotions. I aspire to be a fraction as good some day.